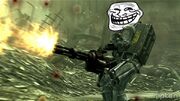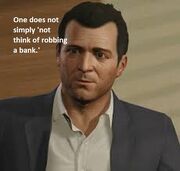 TUNNEL SNAKES RULE


Cresdors:
Capsule J/Oofo/Gauser/Smarta - Known for his Roflmao's.
Syndromeramo - The one with the many powerful antagonists.
OberonOracle - The one with the many characters in the one roleplay.
Elyjaah/Ely Fennec - Pokémon. Nothing else.
Cpt_Purgoo - Peaceful one.
Sonicteej - Passes down teachings.
Killup444 - Completely ghey.
Dimitri V - "Shh, Roleplaying."
Ghostly Road/John Strum - The one, that has forgotten how we even met.
Cedas - I'unno what to say for him.
Russty1123 - Badass.
Arthur Fish1 - Left, but never forgotten.
Manofledgend - Troubled by a mistake, but still will be remembered.
Loshad4 - Dat Vyre.
Vhosythe42 - The 'manipulator'.
Mercenary5 - Dat average cool guy.
Alfa - Meows. Full of meows.
Keith - For sticking through things.
Cresden - Epic-cool-awesome-guy.

To all those on this list. You are apart of the Cresdor army.

My favorite pages I guess?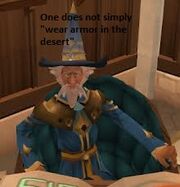 My Main Characters On World 41
Sam Drackley - The Wizards' Tower - Returned
Lord James Hansburg - City Of Varrock - Killed in a duel by King Weardsten 
King Alden Branshaw - Kingdom Of Lumbridge
Count James Cour - Empire Of Asgarnia - Deceased, executed by the NGR.
Jake Drinkutula - City Of Varrock - Location Unknown
Roy Granger - Falador - Housecarl - Deceased
About Me
I started Roleplaying around the end of 2011 and the beginning of 2012. I started out in the City of Varrock F2P Roleplay owned by Jibletfirzen. My first character was a Zamorak Priest which later he got rid of and made a General Store Owner character which now works in Tristans Press today. I then made a Edgeville Roleplay with his character named King George. Who later changed to Prime Minister George and declared war on Falador and ended up surrendering.
Early in 2013, I am currently the Co-Leader Of Varrock, an Ambassador in Lumbridge, Archmage at the Wizards' Tower, and a Lord in Varrock.
Today, just an Ambassador in Lumbridge and Archmage at the Wizards' Tower.
Got a problem with me? Tell me, I can take anything. I seriously don't give a *insert whatever you want*